"Today, they're making $2.4 million a day"
– Clash of Clans Confirmed: Red-Hot Gaming Startup Supercell Raised $130M, Made $179M Last Quarter | TechCrunch
4 tags
Video from GDC about Candy Crush success story →
Very interesting stuff in this Candy Crush video — there's no ads (yet) … there's no in-game currency..  60-70% of users that have completed all the levels never paid a dime. Every 3 weeks they release new levels, so those users can continue on (similar to WoW). The interesting thing there is, 30-40% of those users DID buy something.
"It seems to be that we, as human beings, can leave nothing unsolved and so we..."
– Cougar Chronicle - Union High School - 4 Pics 1 Word a hurricane of emotions
"1 year ago about Montreal (who now sit 1st in NE div). Replace with Buffalo..."
– Patrick Roy's attempt to end speculation that he's taking over the Montreal Canadiens | Puck Daddy - Yahoo! Sports
MapMyRide - the bike route Armstrong and I took to... →
Chicago: The Cost of Clout (just replace "Chicago"... →
"That's the risk entrepreneurs take every single day." All of us, he is implying,..."
– The Small Steps Gaga's Go-To Troy Carter Takes To Go Global | Fast Company
"For all we know, Johnny Manziel could be quarterbacking the Bills in 2015 inside..."
– sports news, photos, videos and event listings - Buffalo.com OMG PLEASE YES!!!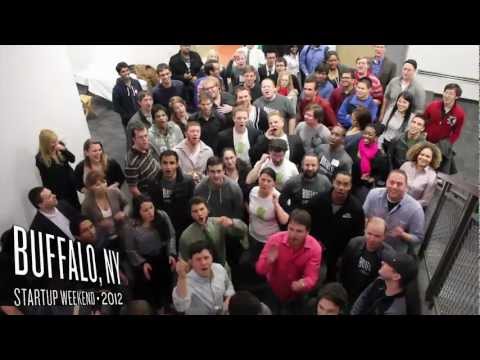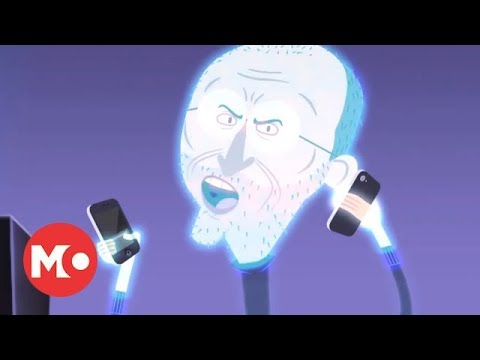 "If not this year, the Sabres will have their own 'G-Unit' going before long –..."
– Buffalo's Latvian warrior - The Hockey News
1 tag
"But it's believed Buffalo also let both players know they would get $100..."
– Zach Parise 'ran the show' 30 Thoughts | Hockey | CBC Sports
"@kevsylvester: Forming the most potent line in the Stanley Cup Playoffs with..."
– I'm quite sure Ville centered that line, which is likely why Sabres thought he'd center in Buffalo. Regardless, we keep talking Ville on 4th line, but should he actually be top line with a speedy scorer (Ennis) and a bruiser (Foligno). I don't want to ruin the Ennis / Foligno /...
"The track also hosted a NASCAR Grand National race on July 19, 1958, won by the..."
– War Memorial Stadium (Buffalo) - Wikipedia, the free encyclopedia
"At 2 a.m., Goldstein rushes into the green room, his shirt soaked through with..."
– Turntable.fm: Where Did Our Love Go?, Page 4 | Inc.com Great article
"While my values have not changed, what has changed is this: work is more fun..."
– Disillusionment of an Entrepreneur | TechCrunch Great post on entrepreneurship disillusionment. I have felt this myself.
"So I inverted the 5 regrets, yielding a list of 5 commands Don't ignore..."
– The Top of My Todo List
Porter used a little bit of paid marketing to promote the app at launch. He also advertised it on OMGPOP. Both initiatives resulted in the first 40,000 downloads.  When the app hit 100,000 users, word of mouth marketing took over and downloads exploded.  Users attracted friends by posting pictures to Instagram and Twitter and downloads started pouring in. "It's user generated content...
Draw Something's growth
OMGPOP says it has spent minimal marketing dollars with an initial cost-per-install campaign. It was also able to cross-promote from Facebook with an early campaign on its fan page that drove likes. The initial launch looked normal with just a few hundred thousand downloads. But when the app broke above the critical Top 25 mark on the charts, the game took on a life of its own. "Bots were still...
"I would venture to guess that the vast majority of tickets posted on Stubhub are..."
– (1) How does StubHub protect a seller from a buyer who uses a ticket and then claims it's fraudulent? - Quora
"The team is most notable for its one game as a member of the National Football..."
– Tonawanda Kardex - Wikipedia, the free encyclopedia
"It will look like Net A Porter, except when you click on the pair of shoes, it..."
– Startup opportunity: The Zynga of Pinterest
People that pay for a free app to get rid of ads, probably didn't click ads in first place, so take their $$$.
5 tags
"Jimi Hendrix and Bob Dylan both got their first guitars from the Sears catalog."
– Amazon.com: Catalog: The Illustrated History of Mail Order Shopping (9781568987392): Robin Cherry: Books
"A number of celebrities got their start modeling for catalogs: Gregory Peck,..."
– Amazon.com: Catalog: The Illustrated History of Mail Order Shopping (9781568987392): Robin Cherry: Books
"A photograph is a universal language."
"Wow, I feel like a professional photographer."
– Kevin Rose, re: Instagram Foundation — Episode 16 w/ Kevin Systrom
"The first filter was XPro2 and ..needless to say… that really helped us..."
– Foundation — Episode 16 w/ Kevin Systrom of Instagram
"A dog ear is a phrase that refers to the folded down corner of a book page,..."
– Dog ears - Wikipedia, the free encyclopedia
4 tags
Nicol Williamson's 1970's reading of The Hobbit →
Apparently this is the version that most people love for audio, so I'm downloading now. Going to listen to it this weekend in the car. I need to be ready for the movie! I found a zip/rar of the audio mp3s from the 1970s: http://bit.ly/zEkpOZ
2 tags
User behavior thoughts on showing purchase price...
Fab.com doesn't show prices on the homepage… they show elegant/cool stuff that YOU WANT. If you want it, you'll click through, then you'll see the price and decide to buy or not. Pinterest seems the same, except they will banner over an image with a price if the user feels inclined to put the price in their description of the item. If the price is really cheap, the...
SOPA.com for sale: $50,000 asking price →
Toronto teens send Lego man on an a balloon... →
Question: Why use foursquare?
justonpayne: If you prefer learning about social services from an anthropomorphic, gyrating Mexican food item, this should tickle your noodle:
"Marshall Kirkpatrick, a senior writer at ReadWriteWeb, is not surprised by..."
– "our fundamental need to collect and organize" Interest, meet Pinterest: Site helps users catalog their passions - CNN.com
"A penpal relationship is often used to practice reading and writing in a foreign..."
– I feel like the penpal is primed for a comeback. Pen pal - Wikipedia, the free encyclopedia
Some Thoughts On My Own Video Viewing Habits...
Video is trying to take away my time from the computer, or TV. There are a few shows I watch on TV (good wife, parenthood, happy endings — SO FUNNY, modern family, new girl, dexter, breaking bad).  Online, I don't watch much video — I watch business panels, talks, chats.   I am a huge music guy, but don't watch music videos really. Video requires my full attention. Audio...
"The psychological rush of first posting the photo and then receiving positive..."
– The Uphill Battle Of Social Event Sharing: A Post-Mortem for Plancast | TechCrunch
"Most social networks feed primarily on vanity, in that they allow people to..."
– The Uphill Battle Of Social Event Sharing: A Post-Mortem for Plancast | TechCrunch
"Dear soon-to-be-former user, We've got some fantastic news! Well,..."
– Form letter template for acquired startups — Gist
"Google may say they're trying to do what's best for their users, but that's not..."
– #truth Google And The Monopoly Paradox | TechCrunch
"You shouldn't start your own company because you want to be your own boss,..."
– Sean Rad